Watch Avery's 2020 Christmas message to our community below:
Over the past few years, as our gift to the community and way of thanking you for your support, we have been providing much needed funds to Ronald McDonald House by sponsoring a room (Room 5) for families to stay while their sick child is receiving treatment at the John Hunter Children's Hospital. This sponsorship helps to keep the room in great condition for every family that stays.
If you're interested in joining with us to help our Newcastle community in this way, you can also make a donation to Ronald McDonald House by clicking here.

We have chosen a local charity to partner with, the Mark Hughes Foundation (MHF). The MHF is a not for profit organisation formed in Newcastle by Mark and Kirralee Hughes following Mark's diagnosis with Brain Cancer in 2013. Mark is a well-known and highly respected former Newcastle Knights Rugby League player, business and community identity who is undergoing treatment to fight brain cancer.

Plastic Surgeons do not treat brain cancer but can perform Plastic Surgery when there are wounds to the scalp from surgery to remove tumours that have not healed adequately.
We have been involved in fundraising activities, some of these included Dr Avery running the Sydney Blackmores Marathon, and donating funds from our Art Exhibition in 2017. Another way we support the MHF is by making a monetary donation for every patient we operate on. Thank you for helping us support a local charity tackle a disease that impacts people across the globe.
Avery supports the local art community by providing a gallery space for artists from the Hunter region to exhibit and sell their work.
We have a stable of artists who have preferred styles including abstract, landscapes, illustrations, printmaking, and sculpture.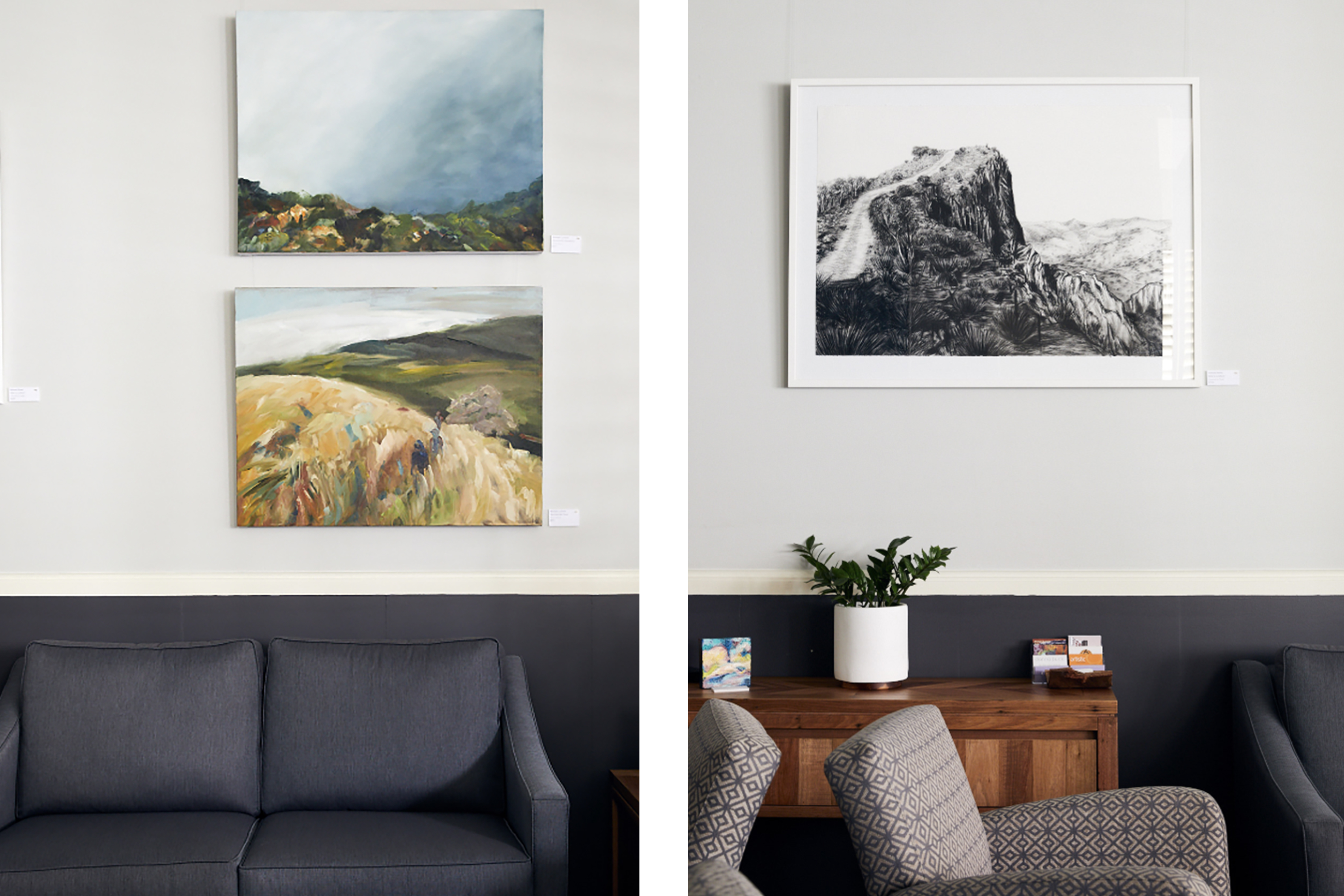 The art displayed in our gallery has been provided by the artists without restriction by us and with our full support. We assist the artists with hanging their work and a full track system has been installed around the Practice to enable the art to be moved and replaced regularly. Avery does not receive commission for any art sold.
Newcastle is our home and we feel privileged to support our local community in this way. We hope you enjoy being surrounded by art as much as we do.