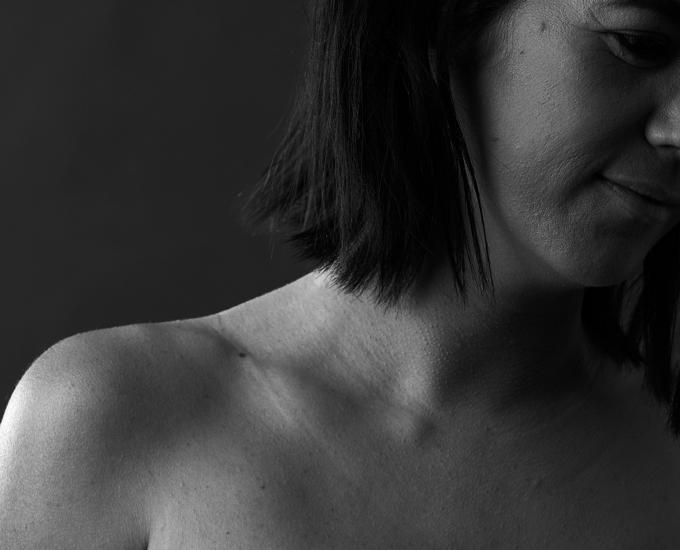 Breast lift with breast implants surgery (augmentation mastopexy) aims to combine the benefits of breast augmentation surgery – which increases volume, shape and fullness – with a breast lift, that can raise the position and alter the shape of the breast, and also modify the areola and nipples.
Breast augmentation (augmentation mammoplasty) increases the volume and fullness of the breast and typically is performed without skin removal, resulting in a relatively hidden scar. This surgery will produce some limited lifting of the breasts. However, in breasts that are very empty or deflated and have a large volume of the breast below the inframammary fold (ptosis), a breast augmentation alone may not provide sufficient breast lift.
Any surgical or invasive procedure carries risks. Before proceeding, you should seek a second opinion from an appropriately qualified health practitioner. Dr Avery is a member of the two leading professional associations for plastic surgeons in Australia, ASAPS and ASPS. Their websites provide additional information regarding plastic surgery in Australia that you might find useful, please visit ASAPS and ASPS.
A formal breast lift (mastopexy) may need to be combined with a breast augmentation procedure if a large amount of breast tissue sits below the inframammary fold (ptosis), or if there is a significant amount of excess skin, or if the size and position of the nipple and areola needs altering.

In other words, breast augmentation by its own does not lift the breast, and breast lift surgery does not increase the size of the breast. Augmentation mastopexy or a breast lift combined with breast implants offers benefits from both procedures with the aim of achieving larger breasts that sit higher on the chest.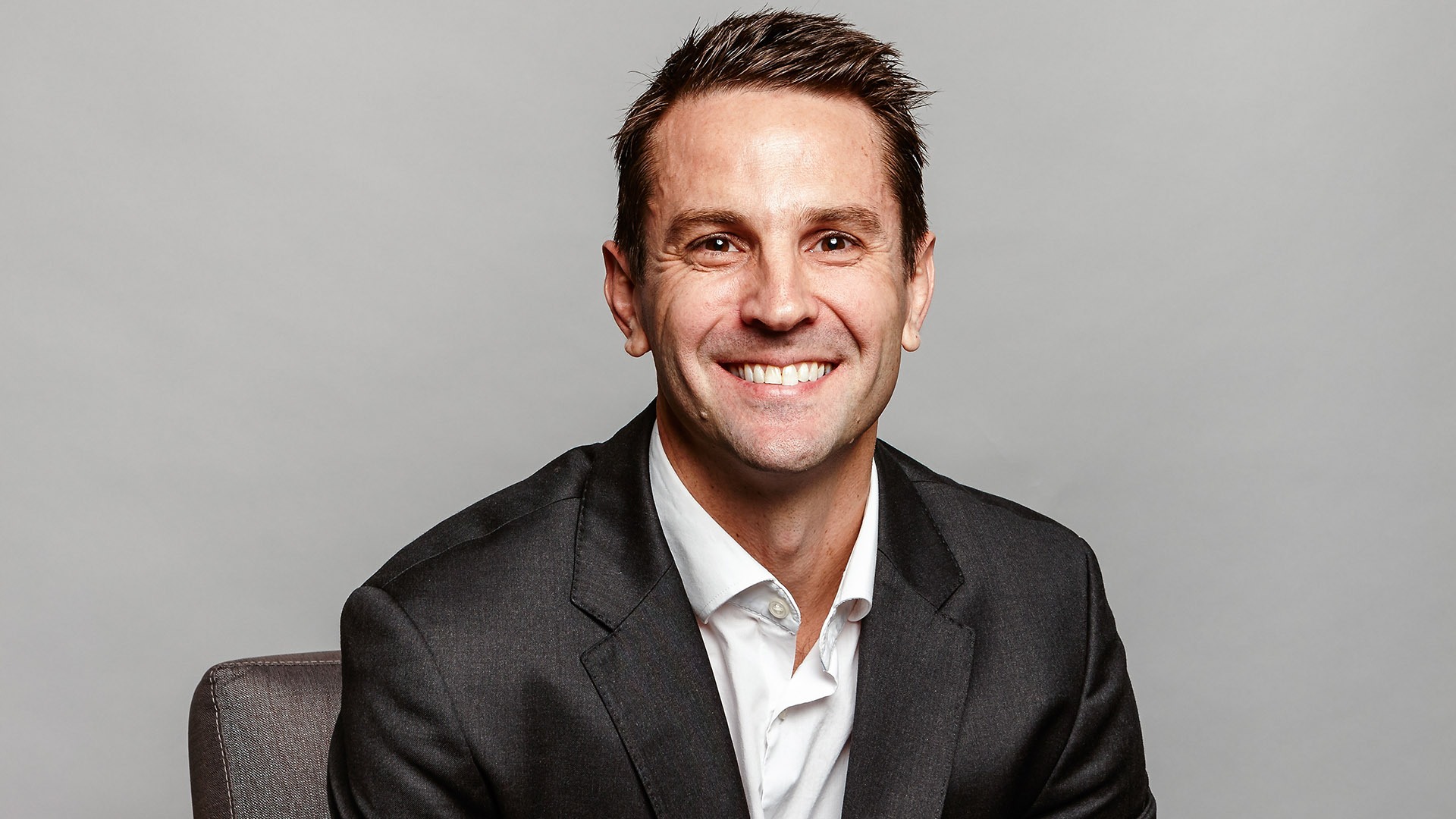 At Avery, we welcome the opportunity to have an open conversation with you to understand the changes you are looking for with surgery. Our patient's stories matter a great deal to us. You can discover some of our wonderful patient journeys here.
Wherever you are on your personal journey, we would like to assist you. Dr Avery will listen to your concerns and what you want to achieve with surgery. Dr Avery will assess your health and medical history to ensure any surgical procedure you are considering is a safe and appropriate choice for you.
Your Breast Lift with Implants
Procedure
The surgery for a breast lift combined with breast implants (augmentation mastopexy) involves removing excess skin, inserting a silicone implant, reshaping the breast tissue and tightening the remaining skin. Large areolae may also be reduced during a breast lift.
The procedure followed in each breast lift and breast augmentation surgery depends on several variables including:
The amount and shape of existing breast tissue
The size and type of implant
The incision area
Where the breast implant is being placed
There are three techniques for breast implant placement during the procedure:
Subglandular Placement (overs)
The implant is placed directly behind the glandular tissue but in front of the muscle.
Partial Submuscular Placement (partial unders)
The implant is placed partially behind the pectoralis muscle, with the lower part of the implant not covered by the muscle. Partial submuscular placement is performed using a 'dual-plane' technique to optimise the interaction between the breast tissue, chest muscle and implant.
Complete Submuscular Placement (full unders)
The implant is placed completely behind the pectoralis muscle and connective tissue. Complete submuscular coverage is generally used in reconstructive cases only.
Taking the other variables into account, Dr Avery will help you determine the best implant placement technique that is right for you.
Breast lift combined with breast augmentation can be performed as day surgery or may involve an overnight stay in hospital. The procedure can take anywhere between 1–3 hours if performed as day surgery, and another 2-3 hours for recovery is usually required before being taken home by another responsible adult.
Consultation
There are two main pathways to a consultation with a Specialist Plastic Surgeon. Your GP or another health practitioner can make a referral to Dr Avery. Alternatively, it is possible to refer yourself for a consultation. This decision may be made after talking with family or friends or following your own research into plastic surgery and Dr Avery.
The purpose of your initial consultation with Dr Avery is to discuss both your concerns and your goals. It is an opportunity to openly communicate what you want to change, alleviate, improve, restore, enhance, or remove. We will discuss any concerns you may have about your potential surgery and its outcome. We will also collect information that is specific and tailored to you, to add to the knowledge you acquired through your research outside of the consultation process.
When you arrive at Avery, you will check in with our front-desk team and complete a medical history form, if not already completed. We encourage you to bring a supportive family member or friend who can remain with you throughout the consultation, and be a sounding board during your decision-making process following the consultation.
The consultation with Dr Avery will include an examination of the area of your body that you are concerned with and considering changing. Our aim will be to determine if plastic surgery can achieve what you hope it will, and if so, what specific plastic surgery procedures will address your concerns and meet your expectations in a realistic way.
Plastic surgery procedures generally impact both physical appearance and your psychological response to the new changes in your body. Besides all the advantages of having plastic surgery, it is important to be fully aware of any potential limitations of the operation and how they apply to your unique situation. This includes possible complications and what can be done if these occur.
We will discuss what the surgery involves, how it relates to you specifically given your uniqueness and current state of health, what the possible risks of the surgery are, and then decide if having the surgery is a safe and appropriate choice for you as an individual.
After your consultation, our support team will be there to talk through any further questions you have, including the cost of the surgery.
At Avery, our goal is to ensure you are equipped with the knowledge needed for you to feel empowered throughout the decision-making process, surgery and post-surgery.
Recovery
Depending on your individual circumstances, an overnight stay may be required post-surgery to aid with recovery. Depending on the complexity of the surgery, up to two weeks off work may also be recommended.
If you have undergone another surgery in addition to the breast lift combined with breast implants, a longer stay in hospital might also be necessary for recovery. As with any operation, you will need to organise somebody to drive you home. We also encourage our patients to have another adult stay with them during the first night after surgery.
After breast lift surgery combined with breast implants (augmentation mastopexy), you will be supplied with a supportive post-surgical bra to wear for 4-6 weeks to provide support and reduce post-operative pain or swelling, most of which generally subsides about two to four weeks after the surgery.
A customised pain relief program will be created for you and issued before you leave the hospital. If circumstances change at any stage during the recovery period, we can adjust the pain medication accordingly.
Price Guide
The financial aspects of your surgery are as important as the medical elements when planning for surgery. At Avery, the surgeries we offer fall into three different financial categories: Self-funded – aesthetic surgery; self-funded – plastic and reconstructive surgery; and health insured – plastic and reconstructive surgery.
To make sense of these three financial categories, we have created a detailed price guide to help you understand what may or may not be covered by your health insurer/Medicare and your out of pocket expenses.
To download this guide, please click here.

For more information or to book a consultation, please contact our team on 02 4002 4150.
Breast Lift with Implants FAQs
Will my nipples retain their sensitivity after the surgery?
Most women retain normal nipple sensation after breast surgery. Generally, the chance that there will be a change in nipple sensation increases with the extensiveness of the surgery. Some women may experience reduced sensation in the nipples that can be temporary or permanent. They may also find their nipples hypersensitive for a short time after surgery.
What do the scars look like after a breast lift combined with implants?
The extent of the scars will be dependent on the technique used to perform the breast lift. The surgical breast lift component usually requires at least a scar around the areola and then often down from the lower aspect of the areola toward the lower breast fold. Common descriptions of typical scars form a breast lift procedure (with or without implants) are either a lollipop or anchor scar.
The scars from the incisions should look like a thin line, initially a bit raised above your skin. Their appearance will vary depending on the technique used to reduce the breasts and your genetics. There are people more prone to hyperpigmentation and hypertrophic scars or keloids. As the scars heal, they will flatten and eventually fade and they will usually not be visible in clothing.
Will I be able to breastfeed?
Breastfeeding after breast lift surgery combined with breast implants is possible. In most cases, although the position of the nipple is changed it remains attached to the breast and there is no damage to milk ducts. However, any surgery to the breast can potentially divide connections of the breast tissue and ducts and reduce the ability to breastfeed in the future.
Can I suntan after I have healed?
Sun exposure can adversely impact early wound healing and have an adverse effect on the pigmentation and long-term quality of the scar. All scars should be protected from the sun until they are mature, which may not be until one-year post-surgery. A spray tan is fine after a few weeks once the wound is healed.
What if there's an implant rupture?
There is always a chance of rupture with all types of breast implants. Intense physical pressure caused by something such as a car accident or other trauma, or an aged implant may rupture. When a silicone gel implant ruptures, the silicone gel stays in the body. The body tries to contain this rupture, which may cause inflammation, potential pain or change in the breast appearance.
When saline implants rupture, all that leaks out is saltwater, which is harmlessly absorbed into the body.
How will I know when my implant has failed or leaked?
If your implant has failed or leaked, you might notice a change in the size or shape of your breast. You might also feel tenderness or pain in the breast. However, some women do not notice any signs or symptoms.
An examination and possible ultrasound or MRI is advisable if you are concerned about a potential implant rupture, or if you have detected a new lump in the breast. It is also recommended to have a routine check and ultrasound of the breast approximately 10 years after breast implant surgery even without any change in the breast appearance.
When you come for your initial consultation, Dr Avery will discuss the different implant options and the risks associated with them.
Are silicone breast implants safe?
Silicone is an extremely common and useful substance that has several various uses, including the silicone gel used in breast implants for augmentation or reconstruction. Silicone has been used in breast implants for over 50 years.
We are currently using 5th generation implants with silicone gel that has a consistency much like turkish delight or jelly that generally holds its form and sticks to itself. Medical grade silicone used in breast implants is safe. However, there are risks associated with its use and a small number of women either do not tolerate the breast implants or may have problems related to the implants several years after insertion.
Breast implants should not be considered as lifetime devices. Anyone undergoing breast augmentation with an implant of any sort may require further surgery at some stage in their life.
When will I be able to exercise?
Simply walking is advised and is recommended during the first 2 weeks after surgery. An increase in activity is encouraged between 2-6 weeks, limiting this increase based on how your body feels and responds. From 6 weeks you can be mostly unrestricted with exercise but it may not be until 12 weeks following surgery that you feel you are back to pre-surgery fitness, or even improved from your pre-surgery fitness if physical symptoms and restrictions have been addressed with surgery.
Will I experience much pain and movement restriction post-op?
Pain following surgery will vary depending on the extent of surgery. Pain immediately after surgery may be reduced by the use of local anaesthetic at the surgical site given during the surgery. The pain will also be managed with tablets or injections as required. Physical measures such as the dressings and supportive garments as well as limited movement and possibly ice packs will all help minimise any pain. Pain is usually well tolerated within a few days after surgery with all these measures. If your pain is increasing following surgery this is usually a sign that you may need a review to ensure your recovery is proceeding as expected.
Dressings and supportive garments will offer support to the wounds and the areas of your body that are still recovering. You will be also be advised to restrict excessive movement of the surgical area in the first two weeks after surgery. A good general rule throughout your recovery is if an increase in movement or activity does not increase any discomfort or swelling, then it is probably safe and this gradual progression back to 'normal' will be encouraged.
How long is a cosmetic consultation?
Please allow an hour for your time with Avery. This will include meeting with Dr Avery and the Avery care team.
Will I have a general or local anaesthetic?
Body contouring surgery is performed under a general anaesthetic given by a specialist anaesthetist in an accredited private hospital.
Where does Dr Avery operate?
Dr Avery operates at the accredited Lingard Private Hospital. This is to ensure your operation takes place in an environment governed by the guiding principle of safety to ensure your surgical experience is the best it can be.
Your initial consultation
During your initial consultation we welcome the opportunity to have an open conversation with you to understand the changes you are looking for with your surgery and talk through any concerns or specific goals you may have.
Your initial consultation will include an examination of the area of concern and we'll work with you to determine if plastic surgery can achieve what you hope it will, and which specific plastic surgery procedures will address your concerns and meet your expectations in a realistic way.
The procedure may be combined with other aesthetic surgical procedures on the breast such as breast lift, breast reduction and breast augmentation.